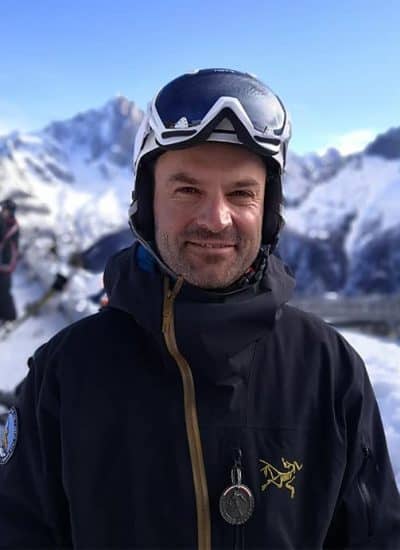 Gaby

Gabriel is the most experienced instructor in the team. He has been teaching in Chamonix for over 16 years now. His students love him for his extreme patience and his intuitive way of teaching.
What about before Gabriel started sharing his passion for skiing? he was competing in the Olympic Games (Giant Slalom – Nagano 1998) or flying helicopters! After the ski season, Gabriel goes back to Canterbury where he lives.
Languages:


Experience: 16 years
Testimony
"My partner Corinne and I had the pleasure of being taught by Gabriel. He was super patient with us and was a fantastic instructor. We were stuck at our hotel and they went out of their way to organise a pick up so we didn't miss out on our lesson. Gabriel was even nice enough to drop us off at our hotel. Overall a great experience and we highly recommend skibex."
Shaw Miyashita 09/01/2020
2
3
4
5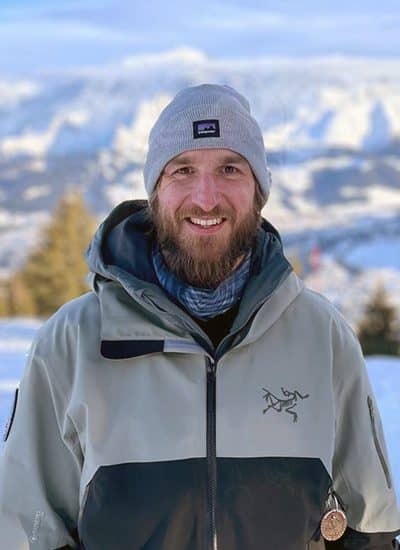 Theo
This winter, we are all super happy to welcome Theo to our team. As a Montessori teacher, he will be a true asset to the school.
His extensive experience with teaching kids is highly valuable but don't be fooled by his composure, Theo is a killer on a snowboard. As soon as the winter is over, you won't see him much around Chamonix but surely somewhere with big waves.
Languages:


Experience: 10 years
Testimony
"My daughter had her very first ski lesson with Theo and it was a great success! Theo was attentive, patient, and had many great tricks to engage the children and keep them motivated. By the end of the lesson, my daughter was already skiing confidently and wanted to have more lessons with Theo! She progressed rapidly with a few more lessons. Thank you for the amazing lessons Theo!" 
2
3
4
5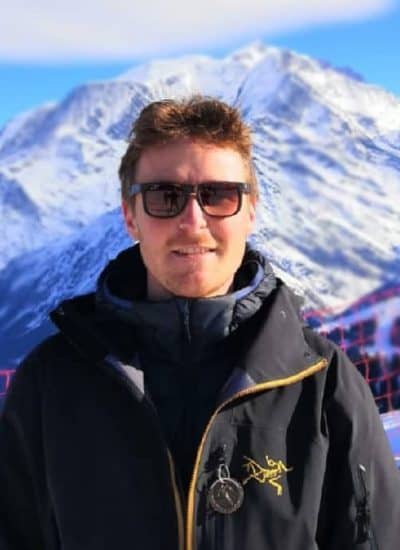 Arthur
Son of a world cup ski racer, Arthur was naturally put on skis the moment he could walk.
30years later, Arthur and his dad are almost without help, entirely building Arthur's house. For a year now, he's been busy with tools and can't wait to go skiing again!
Arthur connects easily with his students and is known for bringing the best out of them.
Languages: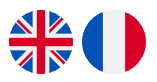 Experience: 10 years
Testimony
"Arthur  is an outstanding instructor & good bloke. As a self taught skier, I had acquired some bad habits which Arthur quickly recognised & corrected. Before the lesson, I could get down blue runs but with little style. By the 2nd run of the lesson, I felt much more comfortable on blues and had corrected some of the bad habits. We did the main Cornu run (red) & I felt more confident on that than in previous attempts. As a 70 yr old Australian who rarely skis, I highly recommend skibex.fr & especially Arthur. "

Dr Kevin Moore – 20/03/19
2
3
4
5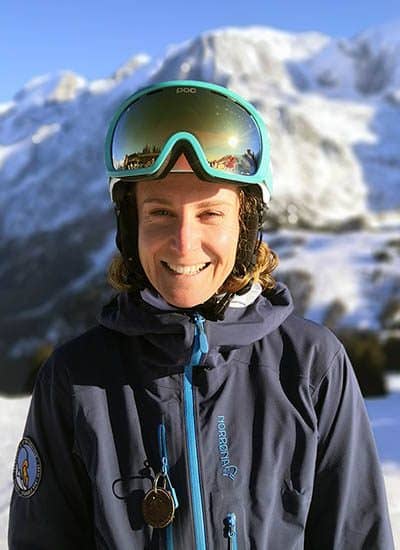 Charline
We are so excited to welcome our new recruit, Charline, for this 2021/22 season.
From Combloux, France to Thredbo, Australia and Niseko, Japan, Charline have had the chance to teach in beautiful and diverse resorts since 2018.
Still kind of a nomad, she is living in the mountains in Winter and in Provence the rest of the year.
Yoga teacher-to-be she tries to teach skiing with 3 mantras : boosting self-confidence, fulfilment and kindness
Languages: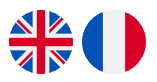 Experience: 9 years
Testimony
"J'ai appris à faire du ski avec Charline. En tant qu'adulte, j'avais besoin d'un accompagnement particulier, comme je suis sujet au vertige, il fallait que je puisse démarrer en douceur. Charline m'a écouté et elle a su adapter sa méthode d'apprentissage à mes besoins.
Depuis, je suis toujours en confiance sur des skis, merci encore Charline"

Hichem.
2
3
4
5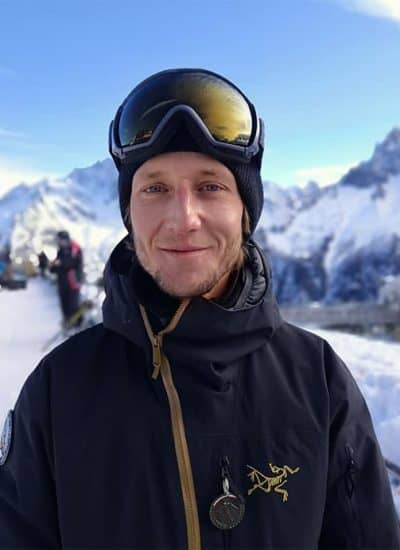 Hi, I'm Jorick

At Skibex we've all know each other for one, two, almost three decades, therefore it was easy to write their short bio. I then realised it is much harder to write about yourself.
Every single day of the winter I will be on skis, teaching or touring the mountain with friends.
If not skiing I'll be probably climbing, reading or busy answering your ski lessons enquiry!
Languages: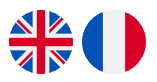 Experience: 13 years
Testimony
"Jorick was an amazing instructor he had a hard task taking us on! I had not skied for 17 years, my youngest Freddie had never skied and my eldest Jack had only skied once with the school. On our first day Jo spent two hours and at the end of the session we were all confident and ready for the mountain. At the end of our second lesson Jack completed a red and Freddie was skiing difficult blues. Highly recommend, he made our holiday"

Jane F. – 05/04/2018
2
3
4
5