Who can take this Off-piste coaching session?
– You are already able to ride confidently off-piste and are interested in exploring new, exciting off-piste runs.
– You are a confident skier/snowboarder on the piste, you can tackle black runs and you are looking to venture off-piste.
– You have some limited experience of off-piste and want to build up some experience in more challenging conditions.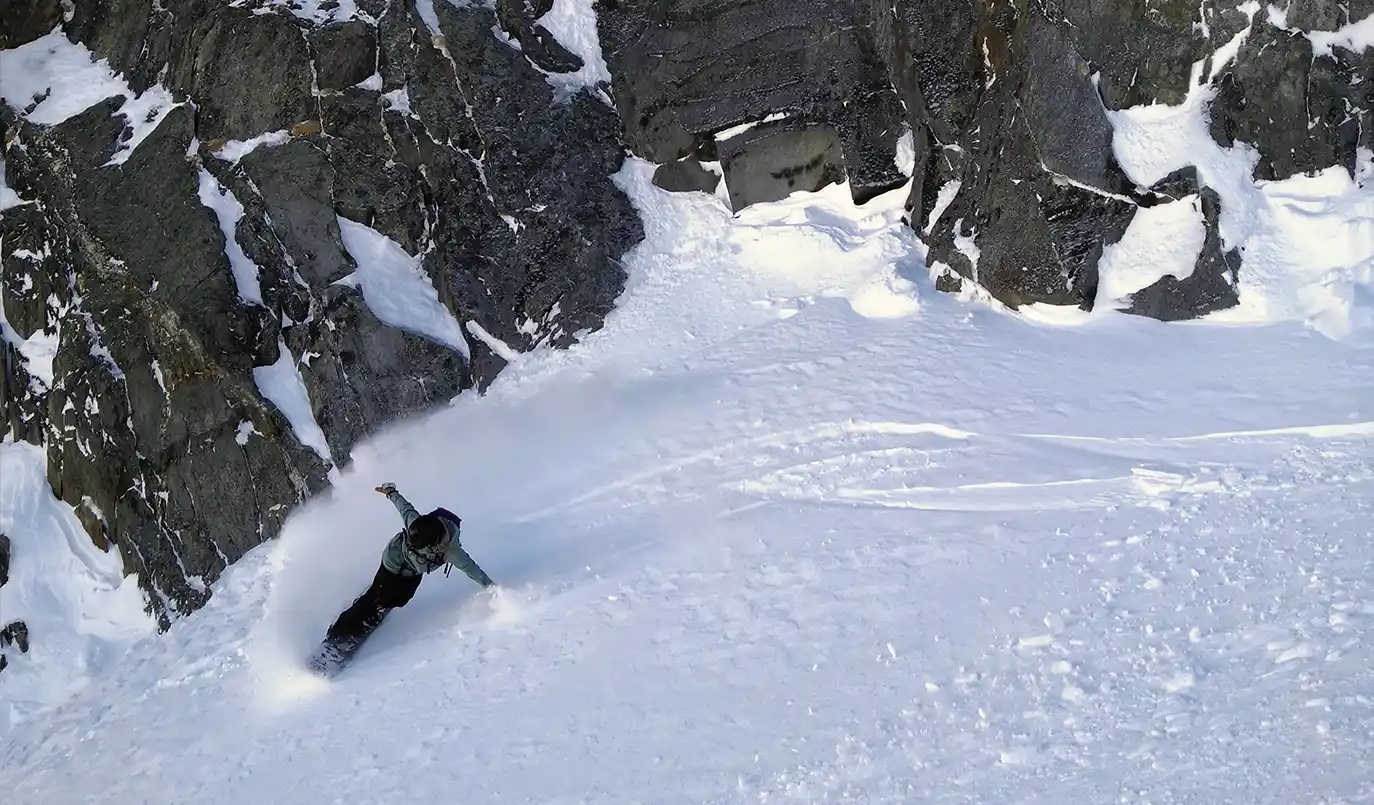 What you will get by choosing a off-piste coaching session with Skibex ?
-Great Coaching. Our off-piste instructors are fully qualified to take you off-piste and keep you safe. They have a lifetime of alpine experience and will know where to find the best terrain, snow, and hidden backcountry gems.
– A lesson custom-fit to your needs. When booking, let us know what your goals are, what aspect of your technique you want to improve or the type of terrain or snow you want to ski and we will design a lesson just for you.
– An up-to-date avalanche safety equipment at no extra cost (transceiver, probe, and shovel). If necessary you will get a short training on how to use your equipment so that you will be able to deal with an emergency.
– Fun. Challenging sometimes as well, but we will make sure you enjoy your time on the mountain and you remember this day as truly exceptional.
Lesson Duration
Timing
Off-Peak Price (€)
Peak Price (€)
3-Hour Lesson
9 am - 12 pm

1 pm - 4 pm
240
280
4-Hour Lesson
9 am - 1 pm

1 pm - 5 pm
320
360
Full-Day Lesson
9 am - 4 pm
460
500
Additional Information
Peak season dates: From 23rd Dec 2023 to 7th Jan 2024 and from 10th Feb to 25th Feb 2024.
Our private lesson rates are the same for groups up to 4 people. For groups of 5 or more, there is a 15€ supplement per additional person.
Meeting locations can vary and are determined based on your preferences and the current snow conditions.
Pick-up from your accommodation can be organized at no extra cost for lessons starting at 9 am.